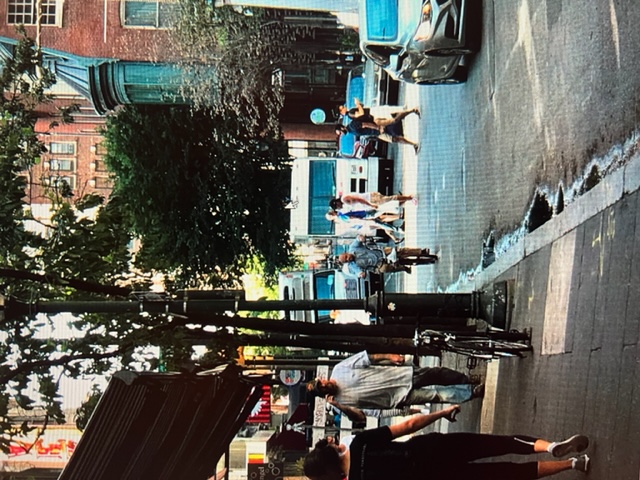 ---
---
Support Needed For Potential Litigation To Help To End Rampant Lawlessness in Philadelphia

Updated: Jan 18, 2023
CONTACT:
Lynn Landes, Founder
SafeStreetsPhilly.org
LynnLandes@gmail.com
714-204-2690
It is widely recognized that the City of Philadelphia is experiencing a crisis of rampant lawlessness. People don't feel safe in their own homes or neighborhoods, and many businesses have been forced to hire professional security guards and off-duty police officers. There are several causes for this disturbing state of affairs, but one major cause is our own city officials' refusal to enforce and/or comply with large sections of Pennsylvania criminal code. The Mayor signed an executive order, the Police Commissioner issued a directive, and City Council passed legislation, all of which served to preempt and weaken state criminal laws.
The current District Attorney, in the name of "criminal justice reform" and supported by the Mayor, has decriminalized offenses, such as retail theft, drug possession, prostitution, and quality of life crimes. As a result, open air drug markets, widespread retail theft crime, panhandlers, and other offenders are running unchecked in the City. In addition, City Council has passed legislation, such as The Isaiah Thomas Driving Equity Bill, which further handcuffed the police and resulted in an increase in vehicle-related crimes, such as auto theft. This blatant and widespread noncompliance with state law by city officials has left Philadelphians feeling helpless and hopeless.
However, there is something we, as taxpaying citizens, can do. We believe local public officials are duty bound to enforce the laws of our Commonwealth, therefore we are contemplating filing a lawsuit to force our elected officials to do their jobs. We have recently consulted with a legal expert in the field, George Bochetto, Esquire, of Bochetto and Lentz. Mr. Bochetto has litigated cases involving similar issues and he believes there is a legal basis to proceed with a private lawsuit against local elected officials for their abject refusal to enforce the laws of the Commonwealth of Pennsylvania.
There is a statute that prohibits Philadelphia from exercising its authority "contrary to" or in "limitation of" the laws in the Commonwealth. It is derived from a doctrine known as "municipal preemption" that stands for the proposition that local municipal governments must comply with and enforce the laws that apply throughout the Commonwealth. They cannot just disregard the law. Mr. Bochetto believes that this municipal preemption doctrine may provide relief to taxpayers, who are suffering under local government regimes that refuse to enforce criminal statutes and other laws.
Mr. Bochetto has offered to file the litigation, but we need Philadelphians to serve as litigants and to help fund this effort. If you are interested in learning more about this legal pursuit to save our City, I urge you to contact me for more information as soon as possible.
Thank you.

Lynn Landes, Founder
SafeStreetsPhilly.org
LynnLandes@gmail.com
714-204-2690