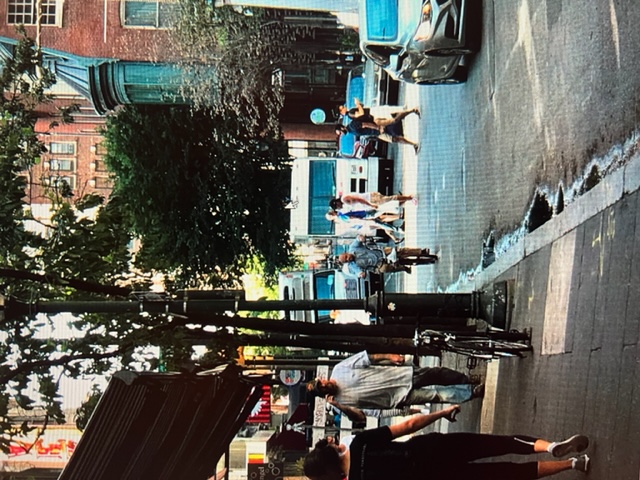 ---
---
BACKGROUND
In Philadelphia, as in other cities across this nation, people are living on the streets, sleeping in the parks, passed out on the sidewalks, panhandling in front of stores and restaurants, blocking transit stops, disrupting traffic, and otherwise behaving in a manner that is in violation of health, safety, and sanitation laws. According to published reports, although some people are homeless due to economic circumstances, the overwhelming majority of this group are drug addicts, alcoholics, and those with severe mental disabilities.
This is a crisis in Center City, Kensington, and other parts of Philadelphia and across the nation.
In Kensington there has been an alarming increase of Hepatitis A due to public exposure to human feces, among other causes. Historically, infectious diseases declined rapidly in the 1800 and 1900's due to improvements in sanitation and living conditions, well before the introduction of vaccines and toxic chemical disinfectants. Some cities are threatening homeless encampments with forced vaccinations and toxic sprays, which we believe would be unhealthy for all concerned. The homeless need housing and care, not shots and sprays.
Even seemingly small matters, such as panhandling, disorderly conduct, and non-passengers occupying bus stops, must be prohibited as it degrades living conditions in the affected neighborhoods. Why is it important to enforce "quality of life" and "health, safety, and sanitation" laws? If one person can violate the law, one hundred thousand can. And then we have epidemics and chaos. New York City and other cities in the U.S., learned that lesson in the 1990's.
Federal court decisions that resulted in the de-institutionalization of the severely mentally ill in the 1970's, have contributed substantially to the crisis, including many recent "lower" federal court decisions asserting that panhandling is protected under free speech. These decisions should be challenged. Other federal court's have claimed that homeless encampments are protected under the Constitution, if the government has provided no shelter - which is why it is so important that cities provide emergency shelter for all of those in need.
According to the Office of Homeless Services (OHS), there are (usually) enough beds and services for these individuals in Philadelphia, but many have refused shelter, some claiming that the shelters are not safe and preferring to live on the streets. Unfortunately, the police and OHS, including Homeless Outreach & Project Home, are enabling these individuals to stay on the streets. The city is not committing the mentally ill for psychiatric & physical care, even when it is clear that these individuals are not able or willing to take care of themselves. See https://www.pacode.com/secure/data/055/chapter5100/s5100.84.html
Fundamentally, when it comes to this population, The Health Department, Streets Sanitation Department, OHS, L&I, and the police are not effectively enforcing the laws governing health, safety, and sanitation - which appears to be a substantive dereliction of duty. For those who point to federal court cases, who have exacerbated this situation, we believe that the city has the 'right and responsibility' to enforce safe, health, and sanitation laws, which cannot be overcome by claims of free-speech rights, or the alleged right to sleep anywhere one wants. If the city has to go to court to re-assert their civic rights and responsibilities, then we fully support that course of action. Otherwise, it is time for private attorneys to consider suing the city for failure to enforce health, safety, and sanitation laws.
We have spoken with many members of the business community, most of whom did not realize that they also have the 'right and responsibility' under Title 9-4400. Responsible Business Operations, to forbid "prohibited conduct" on their sidewalk and street (as defined in Title 10-600), which includes panhandling, laying on the sidewalk, etc.. The City needs to educate the business community about Titles 9 & 10. However, this also begs the question, "If the city police are not enforcing Title 10, how can the city expect businesses to comply with Title 9?"
Despite this apparent confusion, the public needs to speak up and contact Police District offices, the Mayor, and City Council members. In our experience, when the public complains long enough and loud enough, they get results. We have been meeting with Councilman Mark Squilla, representatives of the police (PPD), Streets Department, & Office of Homeless Services, as well as with local residents and businesses on these issues. To that end, we have experienced some success, but it will take a lot more effort from the public to improve life for all concerned.
We need your help. Please join us at Safe-Streets-Philly Meetup
Lynn and Cliff Landes
Center City, Philadelphia
LynnLandes@gmail.com
(As the parents of a mentally disabled adult, this issue is particularly meaningful for us, as we shudder to think that our son could end up on the streets due to the negligence of those in authority and the misplaced good intentions of others.)